TASTE of MANILA 2019: A UNIQUE GASTRONOMICAL EXPERIENCE for ALL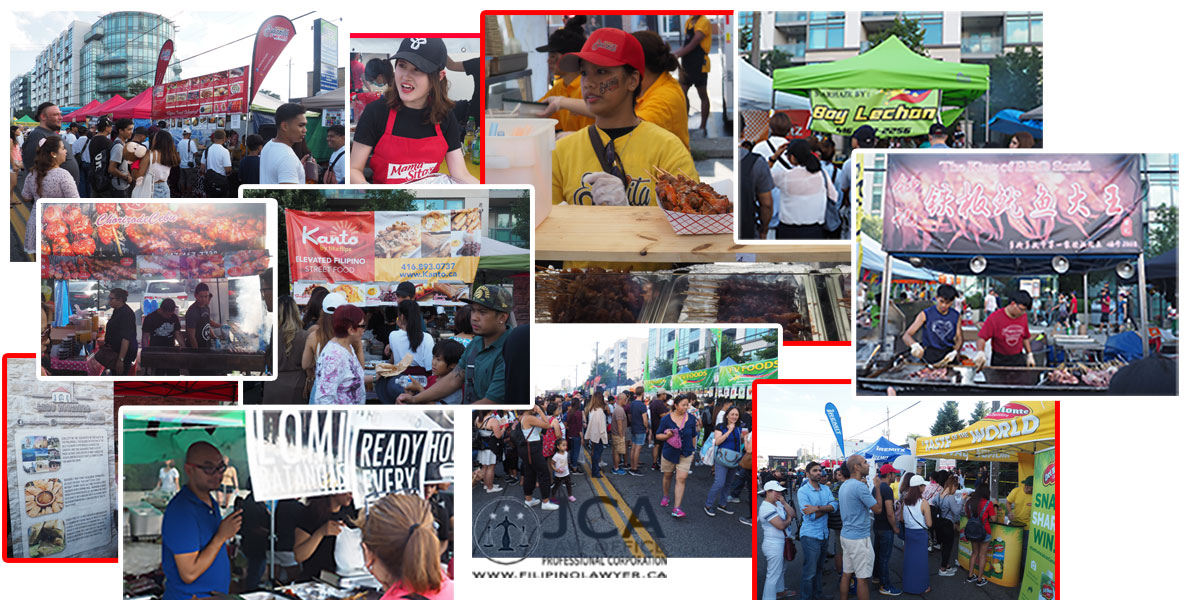 TASTE OF MANILA 2019: A UNIQUE GASTRONOMICAL EXPERIENCE FOR ALL
By: Gin Aguilar
Now on its 5th year, the annual Taste of Manila, touted as the "largest Filipino street festival outside of the Philippines", was celebrated last August 17-18, 2019. It is the ONLY Filipino street festival in the Greater Toronto Area (GTA) conveniently located in North York, home of the largest area of concentration for Filipinos in Canada, also dubbed as "Little Manila". The festival closes a portion of a major Toronto street – Bathurst Street – corner of Wilson Avenue. JCA LAW Office was lucky enough to join the festivities, experience the vibe and capture the heart-warming "Pinoy" moments.
The 2-day annual free event showcased the best of Filipino culture, giving everyone a chance to have a taste of yummy Filipino dishes and delicacies, savor the authentic Filipino culinary delights and witness the pool of Filipino talents via a 2 day star-studded show which includes Randy Santiago, Inigo Pascual, Jugs & Teddy, Billy Crawford and Pambansang Kolokoy to name a few, sponsored by TFC Canada.
The event was also graced by the Honourable Ahmed Hussen MP, Minister of Immigration, Refugees, and Citizenship for the Government of Canada. JCA Law Office CEO, Atty. Jake Aguilar, had the opportunity to have a light moment and exchange a few words with Minister Hussen.
Hundreds of Filipino food stalls joined the event and our very own Atty. JCA and digital marketing guru Mr. Ron Angeles had a chance to taste Eskinita's Condenser (pork intestines) and Walkman (crispy pork ears), as well as Harina's pandesal and other yummy delicacies.
Taste of Manila happens in Toronto during the month of August every summer, so make sure to mark your calendar for next year if you missed out this year's festivities.